Helping out a veteran brother who has a story of triumph.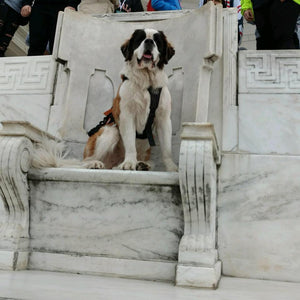 One of the things we think is important here at Viking Speedloaders is to help out our veterans and their families in any way we can. We are all proud to have served our country and we hold the rest of our veteran family in the highest regard.
Recently we had a story brought to our attention re. a disabled vet that we simply could not ignore:
A few weeks before Christmas a disabled veteran had his home broken into and had a massive amount of cash taken from his home.
Now, we feel like the karma has got to be pretty steep, for stealing from a disabled vet who suffered multiple traumatic injuries in his service to this great nation, but so no arrests have been made at the time of this writing. 
This particular veteran's story, like many, is one of triumph over obstacles. A medically retired Army Captain who did two tours in Iraq, was injured by an IED and left in a wheelchair for over a year. After over 40 procedures and relying on his service dog, he got his life back by helping other veterans. 
He is an active part in many great veteran programs and has overcome his own difficulties by helping others and changing lives. Programs like "Freedom Hunters", the "Healing Warriors Program" , "Victory Service Dogs" and others. 
If you'd like to help us, to help him recover some of his financial losses, we've set up a GoFundMe. We hope to help him out with at least some of the money he lost but more than that, we just to take the time to show a fellow veteran that we all CARE when life goes upside down and we want to help.Thank you from the bottom of our hearts to all who have already donated!  DONATE HERE and please share this story with others through your social media! We will be updating the outcome in February. 
Many thanks!
~The Team at Viking Speedloaders
Leave a comment
Comments will be approved before showing up.